01590 690636 07366 469511 info@wessexpet.co.uk
Covid-19. I am not doing any more sesions for 2020, but plan to restart 2021 and am accepting bookings for next year


This site covers my Pet, New Forest and Wildlife photography
Portrait, headshot, event, transportation, steam fairs at hkw.photography
Film, slides and photo collections at hkw.website
Qualified award winning pet and animal photographer.
New Forest based, also covering Dorset, Bournemouth and Solent area
Your session starts with an enjoyable photoshoot and ends when you receive stunning artwork of your pet
Capturing that special moment, or as it has been described "An Everest Moment"

Do you encounter any of the following while trying to photograph your pet?

As soon as you point your camera or phone,
The dog looks like it has just been scolded
The ferret is blurry as it changes posture
The cat runs away and hides

Photography is not just about "taking pictures", but pictures which mean something. to you, the customer. I've been approached by someone asking if I have any shots from previous years as her horse recently passed away

While most of my work involves dogs and horses, I will work with virtually any pet, including reptiles and poultry. Donkeys, Llamas and Alpacas, ferrets, rabbits, cats, I enjoy the challenge of capturing that special moment, which may only occur for an instant, especially with pets who are only enticed by food or unusual noises. (ps, I don't advocate dog treats to get the shot)

I offer sessions at your home, stables, a location of your choice, or one of the two studios I rent by the hour at New Milton and Chandlers Ford.

I am prepared to travel 25 miles for a session on the mainland, further afield or on the Isle of Wight by negotiation

Your guarantee.
If the session is not working, I will stop, wait and try again
I am covered by indemnity insurance
© HKW Photography (New Forest) and Wessex Pet Photography 2020.
(Howard Kenneth Woolford, proprietor)

This web site comprises of and contains copyright materials. You may not download, distribute, copy, publish or use any image or text from this site without prior permission.
Images sold are for private use only, commercial use will require an additional agreement.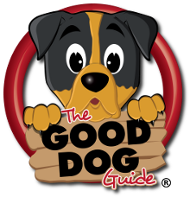 I would love to hear more about your plans for your special day, so please do get in touch to check my availability and prices.