01590 690636 07366 469511 info@hkwphotography.co.uk
Will be at Netley Marsh steam fair, Ellingham show and Romsey Show.
Your session starts with an enjoyable photoshoot and ends when you receive stunning artwork of your pet.
An essential part of this is that all parties are fully relaxed before the shoot commences, and during the shoot.

While dogs are my specialty, I am prepared to photograph virtually any animal.
Cats, rabbits, guinea pigs, rats, alpacas, or ferrets for example

A typical dog session would be a meeting when you are walking your dog in the New Forest or surrounding area.

Horses could be at a similar location or stables.
This site covers my Pet, New Forest, and Wildlife photography

Portrait event, and transportation at www.hkwphotography.co.uk
Film, slides, and photo collections at hkw. website
Print on Demand and other cards and stationery at New Forest Shop
Balloon Decoration and eco products at Bashley Balloons
Qualified award winning pet and wildlife photographer.
New Forest based, residing near Lymington.

I travel to East Dorset, the Purbecks, Bournemouth, Southampton, and West Hampshire, within 25 miles of home as part of my standard package. Travelling further afield or to the Isle of Wight by negotiation

Choose between the range of products Loxley Colour, SIM Imaging, 3XM, or locally produced at Wessex Photography.
Capturing that special moment, or as it has been described "An Everest Moment" (Jeannie Tangye of the Minack chronicles and a friend of my father).
Do you encounter any of the following while trying to photograph your pet?
As soon as you point your camera or phone,
The dog looks like it has just been scolded
The ferret is blurry as it is stationary for just a fraction of a second
The cat runs away and hides.

Your guarantee. If the session is not working, I will stop, wait and try again.
This is why I have a policy of a few quality sessions - maybe two a day

I am covered by indemnity insurance
© HKW Photography (New Forest) and Wessex Pet Photography 2022
(Howard Kenneth Woolford, proprietor)

This website comprises of and contains copyright materials. You may not download, distribute, copy, publish or use any image or text from this site without prior permission.

Images sold are for private use only, commercial use will require an additional agreement.
Find me in
The Good Dog Guide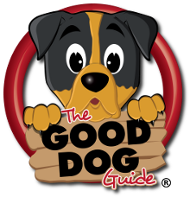 I would love to hear more about your plans for your special day, so please do get in touch to check my availability and prices.